So you are travelling to Germany and you would like to bring a keepsake back for yourself, or maybe even pick up a few gifts for friends or family. The German culture is unique and there are many special mementos that will remind you of the wonderful time you spent in Germany. Different regions in Germany have craftsmen who specialise in souvenirs unique to that particular area. For example, the clockmakers of the Black Forest region produce precision cuckoo clocks and music boxes and the Ore Mountain craftsmen are world renowned for their toy manufacturing.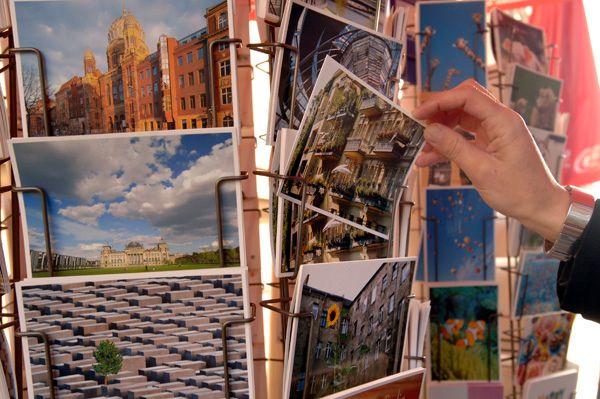 Cuckoo Clock
This unique clock would be the signature gift from Germany. Ornately decorated and usually depicting carvings of animals and leaves, this clock is well known for its automated characters. The first clocks were built in the Black Forest and date back to the 1600s. If you do not like the original pendulum-regulated cuckoo clocks, there are now many contemporary clocks on the market.
Traditional Beer Stein
No trip to Germany would be complete without sampling the beer at a 'biergarten' and drinking it in the traditional way. A beer stein can hold an enormous amount of beer and was originally made out of stoneware. Nowadays they are made from stoneware, pewter, crystal or porcelain. They usually come in sizes of a half-litre or a full litre. The originally had no lid. The lid was supposedly an addition at the time of the Black Plague to prevent disease ridden fleas from getting into the beer.
Fairy Tale Book
The Brothers Grimm, Jacob and Wilhelm, are responsible for writing folk tales such as Little Red Riding Hood, Hansel and Gretel, Snow White and Cinderella. Many different versions of these fairy tales have been written and made into movies over the years. The traditional German versions depict the German era of medieval villages, ancient castles and shadowy forests.
Snow Globe
No holiday would be complete without buying a snow globe! The German snow globes can depict figurines of German boys and girls in traditional dress, medieval castles or traditional German scenes. They come in all sizes and often the base of the snow globe is adorned with intricate ornamentation.
Hummel Figurines
These collectibles were produced by the W. Goeble porcelain factory which ceased operation in 2008. They were modelled on drawings by a German nun and every figurine is handcrafted. These ornaments are loved and collected by locals and tourists alike.
Part of the fun of purchasing souvenirs will be looking at the wide range of Bavarian and German souvenirs available. As well as the beer steins, there are Pilsner glasses, drink coolers and authentic Nutcracker ornaments. By browsing through traditional German markets, you can pick up many genuine German souvenirs. For a fee, many stores will pack and ship items back to your home country. Souvenirs are a great reminder of your travels. You can display them when you get home and they can become a great conversation starter.