You've managed to save, organise your responsibilities and find the time for an extended holiday. You lucky thing! There is a lot of planning that goes into such a holiday. The following article is your helping friend when you start to put a check list together. In your haste to get into holiday mode don't rush the small stuff. You don't want to be worrying about anything whilst you are on holiday. Holidays are all about relaxing and living in the moment.
Do you rent?
If you are renting then you should consider just how long you are going on holiday for. Is it worth continuing to pay rent or would it be better to end your lease and rent a storage area at somewhere like Fort Knox. It's a lot cheaper and you know your belongings will be safe.
The garden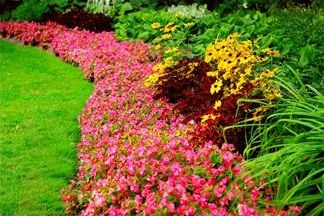 Start outside of your house with the garden. The lawn will be your main concern as the rest of your garden should be able to survive. The grass keeps growing or if it doesn't rain, it dies and your hard work goes down the drain. This is where friends, family and neighbours come in handy. Ask someone to mow and water the grass a few times whilst you're gone. If you don't want to burden someone with your responsibility consider investing in a sprinkler system. You'll be able to schedule the sprinklers to turn on. It's an investment worthwhile making, an investment that keeps on giving.
Work
This is one of the first things you should organise. Can you get the time off? I'm assuming you've already fought your way through this obstacle as you are reading this article. Congratulations! For most of us though, having work off does not mean care free living. You are on vacation, don't forget that but don't forget that eventually you'll have to come back to reality. Keep up with your email. The easiest way to do this is to sync your email addresses to one account and have your phone handy. You don't want to come home to a bunch of emails. Finally, let people know you are going away. There is nothing worse than coming home to find that someone has attempted to contact you multiple times, awkward, to say the least.
Mail
Yes, some people do still get physical bills. You don't want to arrive home to a pile of mail and newspapers on your doorstep. More importantly you don't want to arrive home to missing mail, what a nightmare!
Bills
There would be nothing worse than coming home to an unpaid bill. It's bad for your welcome home and your credit rating. Consider paying some of your bills in advance. I know it seems to be a horrible suggestion but this is great to avoid you stressing about your arrival home. If you can afford to go on holiday you should be able to pay your bills.