Mitsubishi make a great range of quality cars that continue to have a solid reputation for reliability and performance. Whether it's serious off-roading, a comfortable car for the whole family, a dedicated sports car with legendary performance, or a reliable first car for a learner driver, Mitsubishi has it all. Here are the top models to buy when you're looking at Mitsubishi's range of cars.
Triton
These tough utes can be used for almost any application. With serious 4WD capability, the Triton is great for spending a weekend tackling tough terrain, while still having plenty of room in the tray for all of your camping supplies. They are also popular with tradesmen due to their strong exterior, good road handling, and reliability. The Triton is available in single cab, club cab and dual cab depending on your requirements. The 2.5L turbo diesel engine is the most popular choice, and makes driving a real pleasure, whether you're hitting the highway or scaling sand dunes. You can't go wrong with this tough all-rounder ute.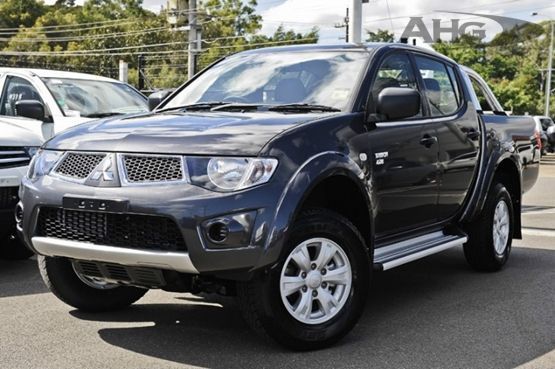 Lancer Sedan
The Lancer has earned a reputation as a fantastic family car. With its sleek styling and smooth performance, the Lancer is a popular choice in the highly populated 4 door sedan field. Packed with safety features such as an automotive reversing camera and parking sensors, active stability and traction control in addition to a 5 star ANCAP rating, the Lancer takes safety seriously. With a 2-2.4L capacity, it is also powerful enough to be satisfying without sacrificing fuel economy.
Lancer Evolution
If you want to take the Lancer experience to a whole new level, you simply must drive an Evo. Based on years of developing competitive rally cars, the Lancer Evolution is the peak of engineering within the Mitsubishi brand. With jaw-dropping raw power, the Evo is built for pure performance, clearly evident from the very first time you strap yourself into the RECARO racing seats and hear the engine roar into life. This 2.0L Turbocharged MIVEC beast will provide 366nM of torque as soon as you plant your foot on the accelerator, and you simply won't be able to wipe the smile of your face for the rest of the ride.
Mirage
Onto something a little more conventional, the Mirage is a cleverly packaged little car simply bursting with value. With its manoeuvrability, zippy performance, impressive safety features and comfortable seating for 5 adults, the Mirage is fast becoming a popular choice in the highly competitive small car market. The rear seats can fold down entirely, giving an incredible amount of cargo space for such a small car. With a modern, well-designed interior and funky exterior styling, this nippy little 1.2L hatch definitely ticks all the boxes.
With such a diverse range on offer, it's easy to see why Mitsubishi is one of the leading modern car manufacturers. The quality and reliability of their cars is exemplary, and performance is consistently impressive. Teamed with edgy styling and top build quality, Mitsubishi never fails to deliver great value for money.
Written by Kobe Brooke
Kobe is a motor enthusiast who also works in Mitsubishi dealers in Brisbane, Australia. He specialises in selling used cars in Sydney. He also organizes regular driver meet-up in his local area.